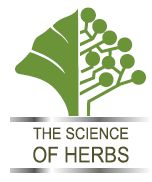 At Matxin Labs, it's our endeavour to share our knowledge about herbs, the divine gift of the nature to humankind with everybody. It's so amazing to see that nature has such immense bounty of herbal ingredients which are useful in making pharmaceutical products and personal care products which are safe to use and improve the life of human beings.
Modern science has been used extensively by us to extract the ingredients from the herbs and also validate the efficacy of the formulations.
In this section you can click on the name of the herb and it will give description about the plant, the chemical composition and the properties of the herb. It will also give the name of the Matxin Lab product(s) where it has been used.
Disclaimer: The information given here about the herbs is available in public domain.